History Classes

Please Note: Class and Supply Fees listed cover the full year. All classes meet Mondays and Wednesdays. Please see our dates & schedules.
Secure Forum: All MHS classes have a secure interactive forum to communicate with tutors, parents and classmates. Tutors will use this platform to communicate about classwork and assignments.
Parents and students access the forum by signing into the website using the username(s) & password(s) created on the membership form and clicking on "forum".
Assignments: Homework/extension work/project homework assigned on our interactive course forums.
History: Middle Ages: 1st - 4th

What can be more exciting than King Arthur and his chivalric knights or Guinevere and beautiful ladies of the court? Would you like to discover the great cathedrals of Europe and create stained glass or what might be your family coat of arms? Do you know about Joan of Arc or the Black Plague? Students will glimpse into the time of the Middle Ages for the thousand years from about CE 325 with the fall of the Roman Empire to the 1500s and the beginning of the Renaissance using maps, timelines, handouts, and hands-on projects that cover historical figures, government, art, architecture, music, literature, and science.
**Students will be provided with a history binder for the year to organize their classwork and homework.**
**Book to Purchase: The Kingfisher History Encyclopedia**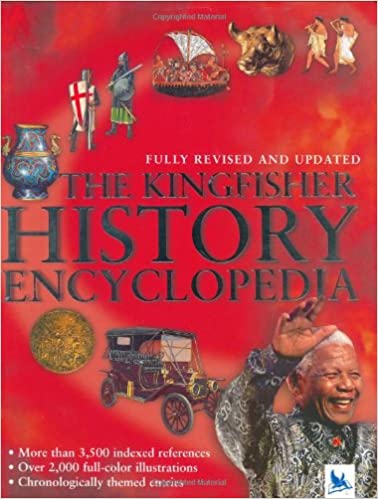 History: Renaissance & Early Modern: 5th - 8th

How did Europe change from of time of darkness to the "age of enlightenment," and was it truly enlightened? How did Revolution change the map of the world? What literature, art, music, architecture, and inventions did nearly four hundred years give to the world? We will look at the brilliance of Galileo, the bravery of the American pilgrims, the strategy of Napoleon, the slander of the Salem witch trials, and everything in between, as we look at the world from the 15th to late 18th centuries, the Renaissance to the Early Modern Era, using handouts, maps, timelines, and historical fiction.
**Students will be provided with a history binder for the year to organize their classwork and homework.**
**Book to Purchase: The Kingfisher History Encyclopedia**