Registration Opens April 1st for Returning Families and April 11th for NEW Families!
About Us
At MHS we provide academic courses, educational clubs and activities for home schooled children in preschool through high school as well as support for homeschooling families in Middle Tennessee.


We strive to foster creativity, entrepreneurial spirit, and problem-solving by empowering students to take ownership of their education and commit to lifelong learning.


Please visit our Handbook for more information about MHS and sign up for one of the events below to see if our organization is a wonderful fit for the needs of your family.
Upcoming Events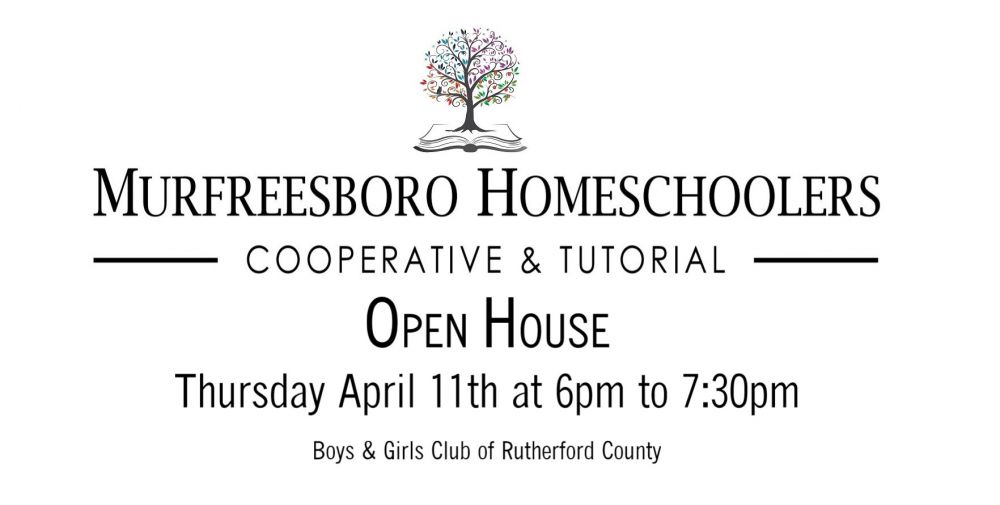 Come learn about all the wonderful things Murfreesboro Homeschoolers is offering in the 2019-2020 academic year!
If you are interested in joining our organization or considering homeschooling we would love

to share with you how MHS can help your family's homeschooling journey.
Join us at the Boys & Girls Club of Rutherford County on April 11th from 6 to 7:30 PM.
Children are welcome and encouraged to attend this event!
---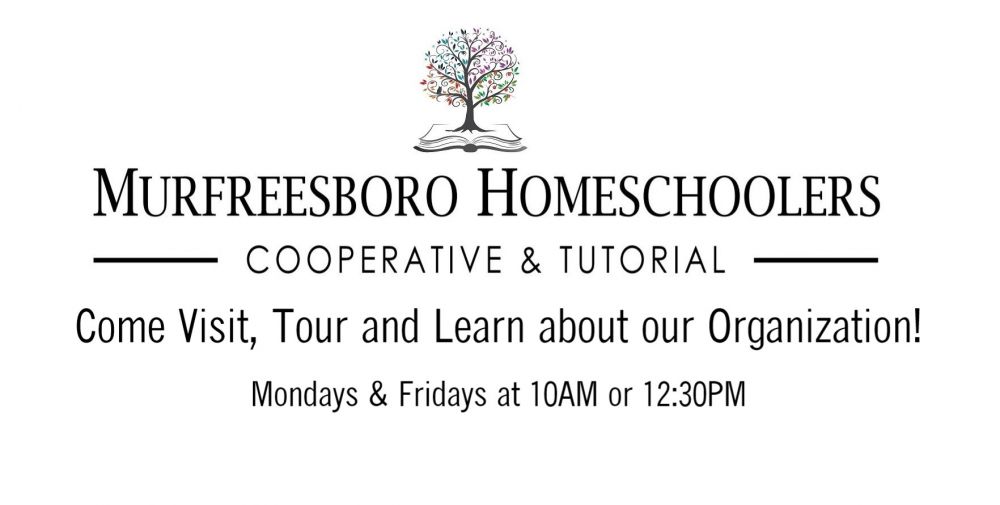 Come see if Murfreesboro Homeschoolers is a great fit for your family!
Meet members, tour our location and learn about how our hybrid cooperative and tutorial organization can help with your homeschooling journey.
Tours held during the months of April & May on Mondays & Fridays at 10AM & 12:30PM.
Announcements
Check out all the wonderful classes we are offering at MHS for the 2019 - 2020 year! Monday & Friday class previews are available under the schedules tab above.

We will be offering flexible options for families with children across all age groups. Children 7 years old and younger must have a parent/guardian on-site at all times. Children 8 years and older may be dropped off for an additional drop-off fee.

If you are interested in helping with clubs for 2019-2020, please contact Shauna Yancey at mhscoopclubs@gmail.com